Business Continuity Planning
Seamless data backup and disaster recovery to protect your business from unforeseen events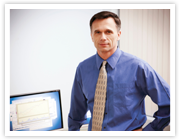 Are You Sick And Tired Of Worrying About Protecting Your Business From Things You Can't Control? "What would become of my business if I somehow lost all of my customer data backup files?" Do questions like these consume your thoughts?
With Computer Hard Drive Backup and Disaster Recovery from EOL Support LLC you can truly safeguard your entire business.
With a Business Continuity Planning and Disaster Recovery solution from EOL Support LLC, our experts can show you how to:
Count on a quick recovery, with solutions for Data Backup that will decrease downtime in the event of a disaster.
Fortify your data and your business - with Back Up and Recovery that includes security for your email and systems.
Calm your fears over acts of God you can't control, with a strong foundation for Business Continuity you can rely on.


Our proactive approach to Business Continuity Planning can give you the peace of mind to achieve your goals without worry.

EOL Support LLC has the expert professionals you can rely on to ensure your entire business is safe from disaster. We provide solutions for computer hard drive backup and data backup that will provide protection you can depend on for years to come.
Whether your business needs a solution for Disaster Recovery and Business Continuity Plan, Online Backup, Hard Drive and Data Backup, Computer Backup, Offsite Data Backup and Recovery Services, Hard Drive and Computer Recovery, Data Recovery, Remote Data Backup, or Virtual Data Recovery, we've got the answer you can count on.
Don't let a disaster determine the success of your company. Get a single solution that can help you weather any storm - our Disaster Recovery and Data Backup.