Office Moves
Comprehensive Moving and Office Cable Installation for your businesses worldwide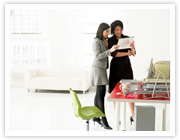 Is Relocating Your Business Becoming Too Much To Handle? "I'm afraid if I relocate my office, business is going to grind to a screeching halt." Not anymore, with our affordable office cable management services.
There's no need to panic, with office moving and network cabling services from EOL Support LLC that will have your business up and running fast.
Expert technicians from EOL Support LLC offer easier relocation, with:
More uptime, with office cabling services that can be implemented without disruption to your work.
Stress-free wiring services that ensure office moving is less frustrating for you.
Flat fees for workplace cabling, helping you achieve balance in your business and your budget.


Count on us to simplify the process of relocating your office.

EOL Support LLC is the partner you can rely on to take the stress out of relocating your business and your technology. Our office cable management services are the solution you need to keep your business up and running during relocation.
Whether you rely on our expertise for network cabling analysis, network cabling design, office moving, office cable management, office cabling services, network & communications cabling, server racks, or structure cabling, you gain the confidence of knowing you've made a good investment.
With careful planning and expert installation, our technicians can deliver an IT infrastructure that will give you the confidence and capability to achieve your goals. Our office cabling services and office moving solutions are created with room to grow, so you know your IT infrastructure will be worry-free for years.